BLOGGIN' BAD w/ Gunny G! ~ HEY! NO MORE PC, REMEMBER? ~AMERICA CANNOT BE GREAT AGAIN UNTIL THE STAIN, STIGMA, STENCH AND SHAME OF "THE PRINCE OF FOOLS" IS OFFICIALLY AND FINALLY BROUGHT TO JUSTICE, AINOs (AMERICANS IN NAME ONLY) EXPOSED, AND THE SWAMP FLUSHED! -POTUS .45 TRUMP COCKED and LOCKED!.....-ONE RIGHTEOUS MAN--IF WE CAN KEEP HIM! ~ Illegitimi non carborundum...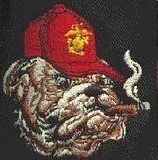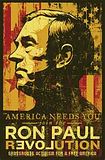 The following quote was attributed to an unidentified Czechoslovakian Republic leader, a country that suffered generations under the evil of Socialist / Marxist corruption. The writer clearly and succinctly described what may be a troubling reality for America.
"The danger to America is not Barack Obama but a citizenry capable of entrusting a man like him with the Presidency. It will be far easier to limit and undo the follies of an Obama presidency than to restore the necessary common sense and good judgment to a depraved electorate willing to have such a man for their president.
The problem is much deeper and far more serious than Mr. Obama, who is a mere symptom of what ails America. Blaming the prince of the fools should not blind anyone to the vast confederacy of fools that made him their prince. The Republic can survive a Barack Obama, who is, after all…
View original post 819 more words